How it works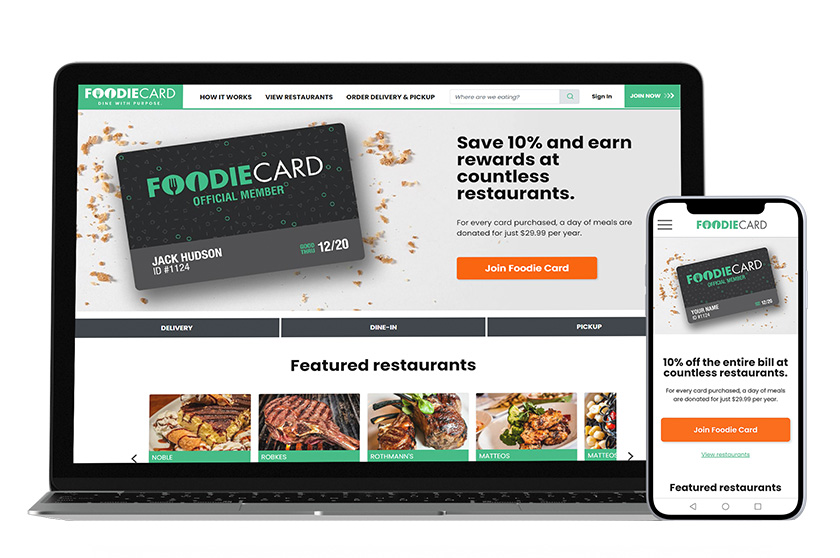 Join Foodie Card
Ready to join the greatest club ever? All you have to do is buy your Foodie card and download the app to get started.
We feed somebody for a day
Our mission from the jump has had philanthropy at our core and that's why for every Foodie Card purchased, a day of meals is donated to those less fortunate.
Step
2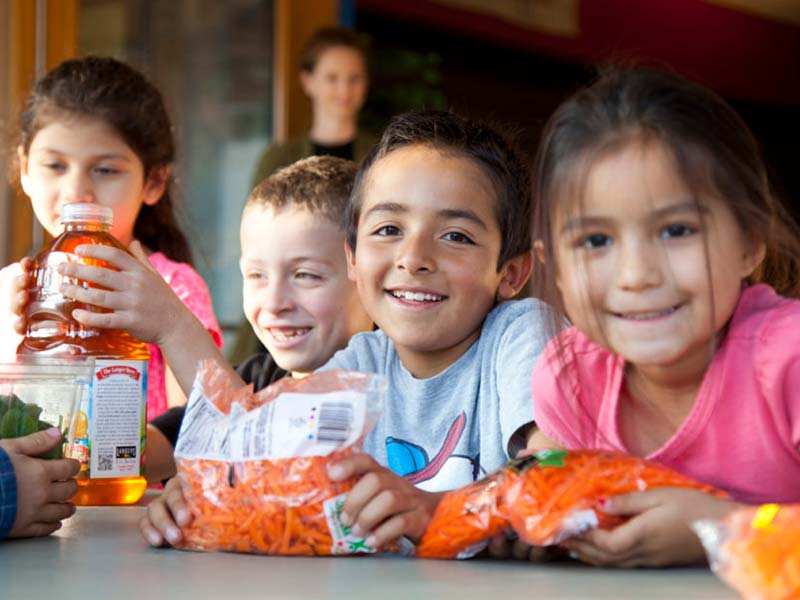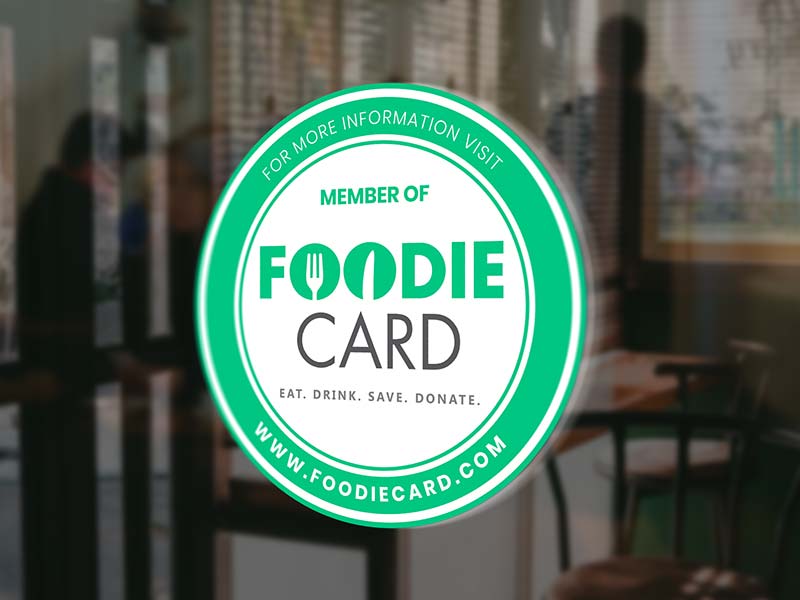 Step
3
Find a restaurant you love
Dive into our ever-evolving list of incredible participating restaurants that can't wait to see you. All you need to do is click here and get started.
Save 10% off your bill
Flash your Foodie Card app to your server to get 10% off inside a restaurant. For delivery and pickup, simply click the 'order now' button on participating restaurants and the 10% discount will automatically apply at checkout.
Step
4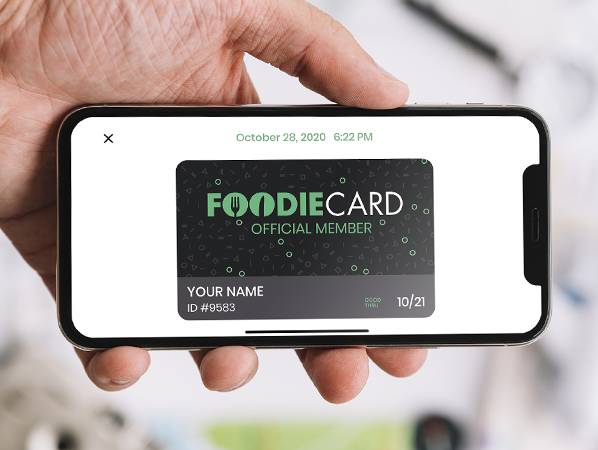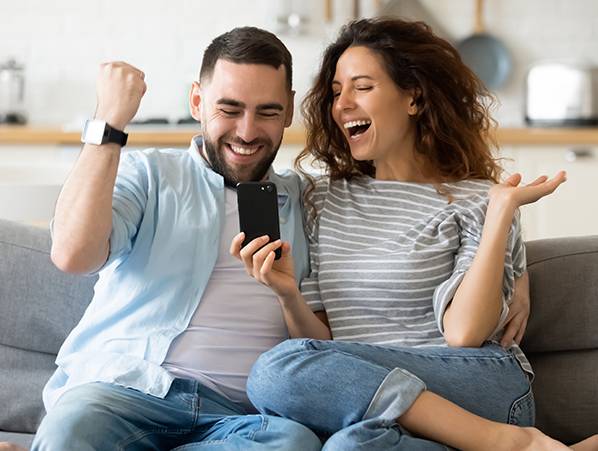 Step
5
Get rewarded!
We'll reward you 1 point for every dollar you save. Redeem your points for $15 gift cards to Amazon, Target, Walmart & more!
Join Foodie Card
Frequently asked questions
How do I know if a restaurant accepts Foodie Card?
All participating restaurants should have a green sticker on their window that states they are a Foodie Card member. If you are unsure, please
search for a restaurant here
.
How much is a Foodie Card?
It's $29.99 a year.
How much is donated to Island Harvest?
For every card purchased, Foodie Card donates 5% of the sale to Island Harvest. That is enough to give 1 person an entire day of meals (including breakfast, lunch and dinner).
How do I add a restaurant to Foodie Card?
To become a Restaurant Partner, please click
here
.
Can the card be used in combination with other coupons?
No, the Foodie Card cannot be combined with other coupons.
My Foodie Card is about to expire. What should I do?
Nothing – just sit back and relax. You're all set. We'll send you an email a week before notifying you that the credit card on file will be charged a renewal fee of $29.99 (plus tax).
View all Frequently Asked Questions

BECOME A FOODIE CARD INSIDER!
Join our newsletter for exclusive deals and promotions.